State Parks Near Deep Creek Lake & Garrett County, Maryland
One of the many splendors to enjoy while at Deep Creek Lake is exploring the several state parks in our region! Our diverse terrain is perfect for every level of hiker and outdoor enthusiast, with most parks offering trails of varying length and difficulty. Hike alongside the lake, a river, even a waterfall! With so many options and varieties, you'll have no trouble finding a new adventure to explore! Browse parks near Deep Creek Lake, MD!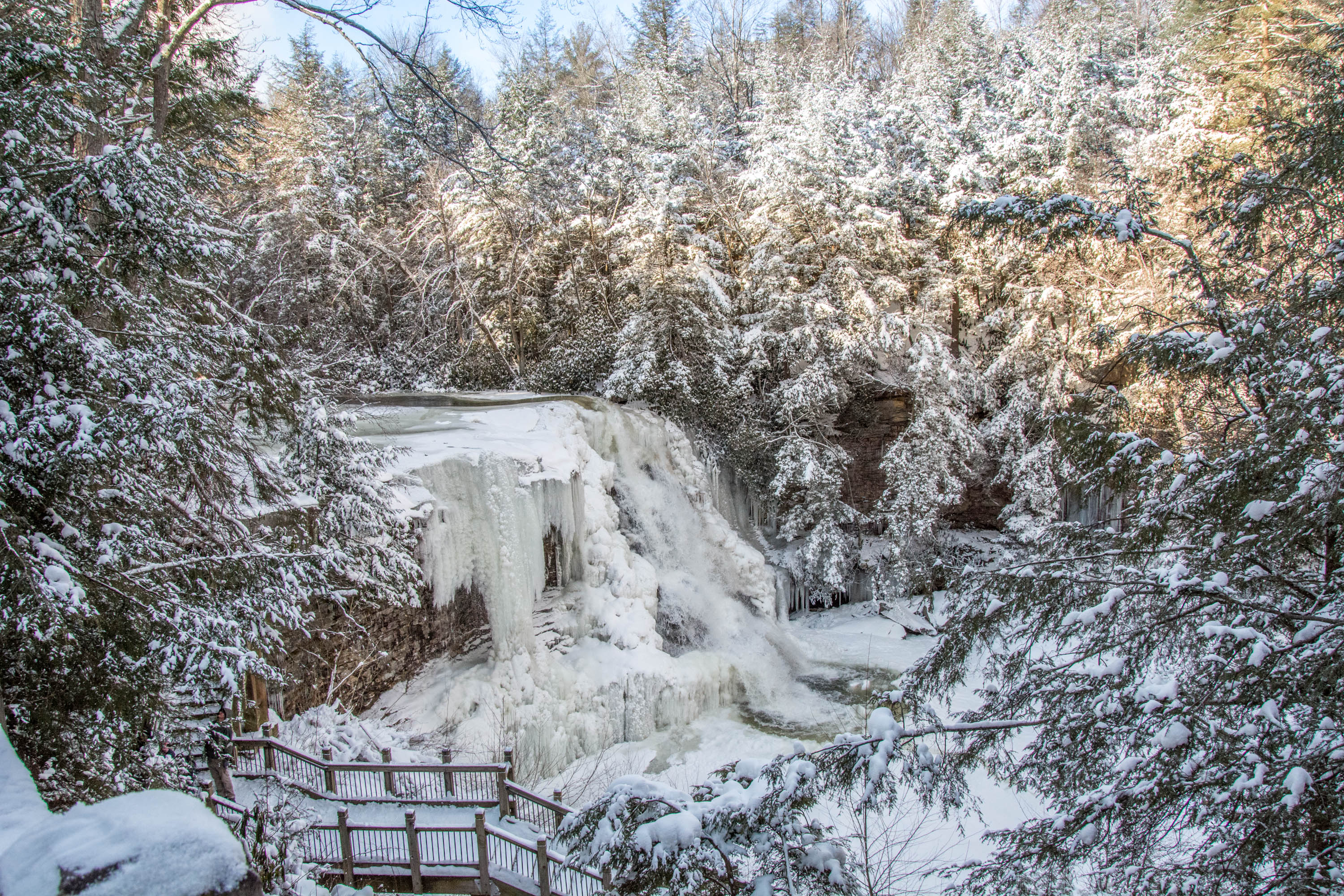 Swallow Falls State Park is home to Maryland's largest free-falling waterfall along with several other smaller falls, hiking and cross-country skiing trails, and campsites and cabins available to rent. The towering trees envelop this entire park from the moment you arrive. Take off on one of the trails and meander your way through large boulders and trees with the river by your side. This park features multiple waterfalls, each with their own identity and beauty. Muddy Creek Falls, the tallest free-falling waterfall in Maryland, is the most well known. This roaring waterfall drops 53 ft and creates an incredible spectacle no matter the season, as it often freezes solid in the winter months. Swallow Falls and Tolliver Falls are smaller waterfalls located along the trail in the park. Almost every part of the trail has areas that allow you to safely get up close and personal with the river and the falls.
Herrington Manor State Park is home to Herrington Manor Lake and several hiking and cross-country skiing trails. Herrington Manor is quite the hub in the winter, with groomed trails for skiers and rentals available for those visiting without gear! With trails spanning 12 miles, and a 5.5-mile trail connecting Herrington Manor State Park to Swallow Falls State Park, there's plenty of ground to cover in this 365-acre park. In the summer, take advantage of the quiet lake and sandy beach! A local favorite and best-kept secret, Herrington Manor State Park is a gem you need to uncover.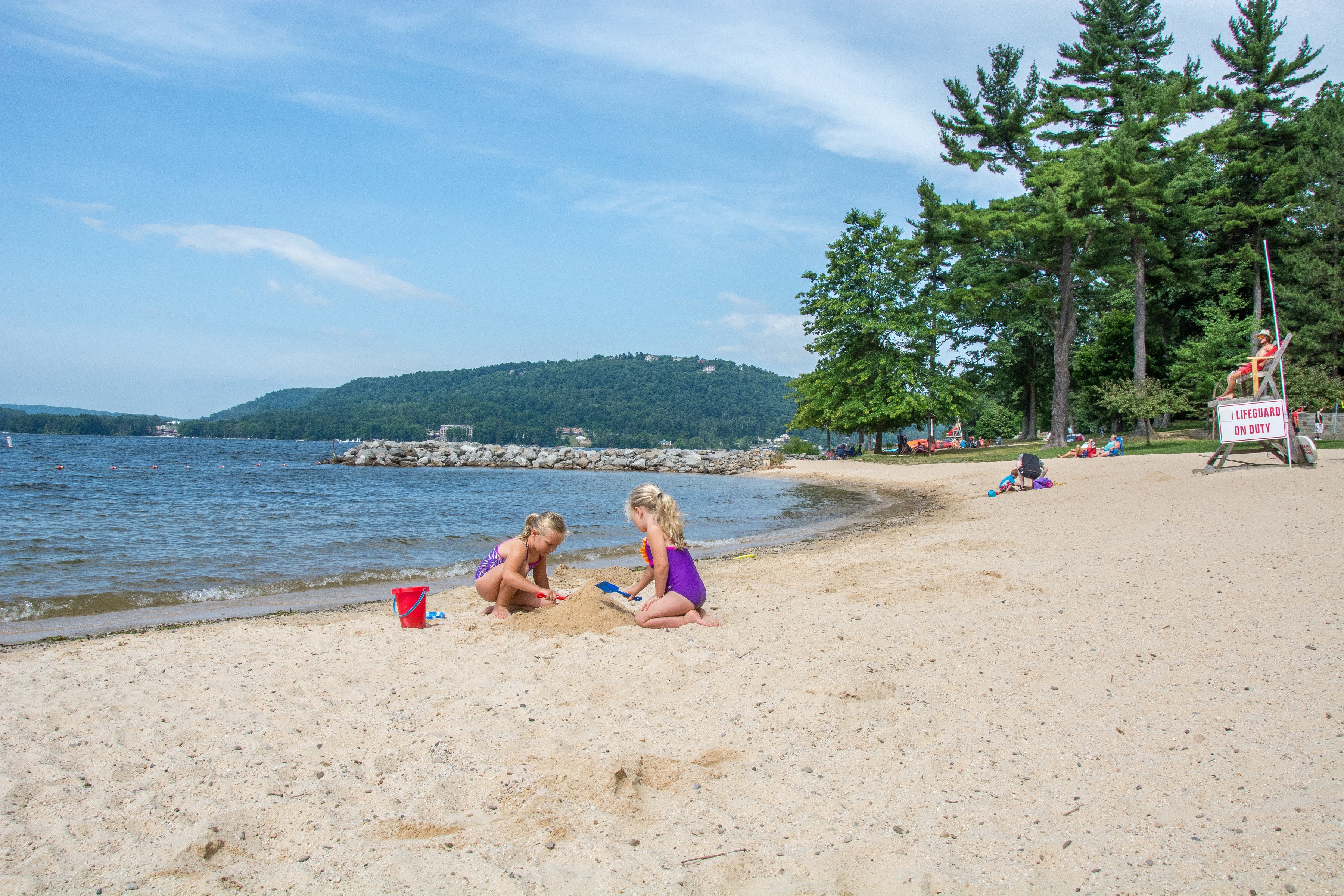 Deep Creek Lake State Park is the only public sandy beach area at Deep Creek Lake, and offers several fire-pits, camping sites, and is home to the Discovery Center. Like many other parks, Deep Creek Lake State Park offers hiking trails, with varying difficulty levels. The park area is extremely clean, with a 'pack it in, pack it out' initiative, meaning there are no trash cans in the park. Several grills are located along the edge of the beach area, allowing you to have that perfect lake picnic! The sandy beach area has a roped-off section of the lake that is strictly for swimming and a lifeguard is on duty during posted hours. Wisp Resort also offers canoe and kayak rentals at the park. The Discovery Center is fun for all ages, housing several rare birds and species and offering an in-depth look at the local nature with displays and hikes!
New Germany State Park is a lush, expansive park, located a few miles from Deep Creek Lake. New Germany is great for a day of hiking and admiring nature, and there are often nature-centric events scheduled throughout the summer for varying age groups. Named for its similarity to the settlers' homeland, New Germany State Park offers 10 miles of multi-use trails and a small lake that is perfect for fishing or swimming! Check out the Nature Center while you're there, with displays and information about the area and the park. Rekindle your love for nature and recenter your soul at New Germany State Park!
These are just a few highlights of what you'll find exploring our local state parks! The full list of State Parks: